We LOVE What We Do. It's That SIMPL

E
!
Our
Mission
is to help as many Buyers and Sellers find financial independence through the path of home ownership.
Our
Vision
is to categorize Lovera Realty as the most caring and innovative real estate company in Central Florida. We want to earn the title "Your Best Friend in Real Estate."
Our
Core Values
are simple, they're in our name:





L

and:
We are committed
to our customers pursuit of owning one of the greatest treasures they
can own.




O

pportunity:
We promise to make sure every property and strategy is illustrated, so that our customers may make a true educated decision.




V

ision:
Our
unique strategy allows us to have the vision to create opportunity. Seeing all the possibilities in a transaction, where most see nothing is absolutely crucial.




E

xecute:
We promise to always be proactive and
ready to
negotiate.




R

eal:
Always honest and upfront.




A

cquisition:
Getting our customers to the closing table. It's what we do best.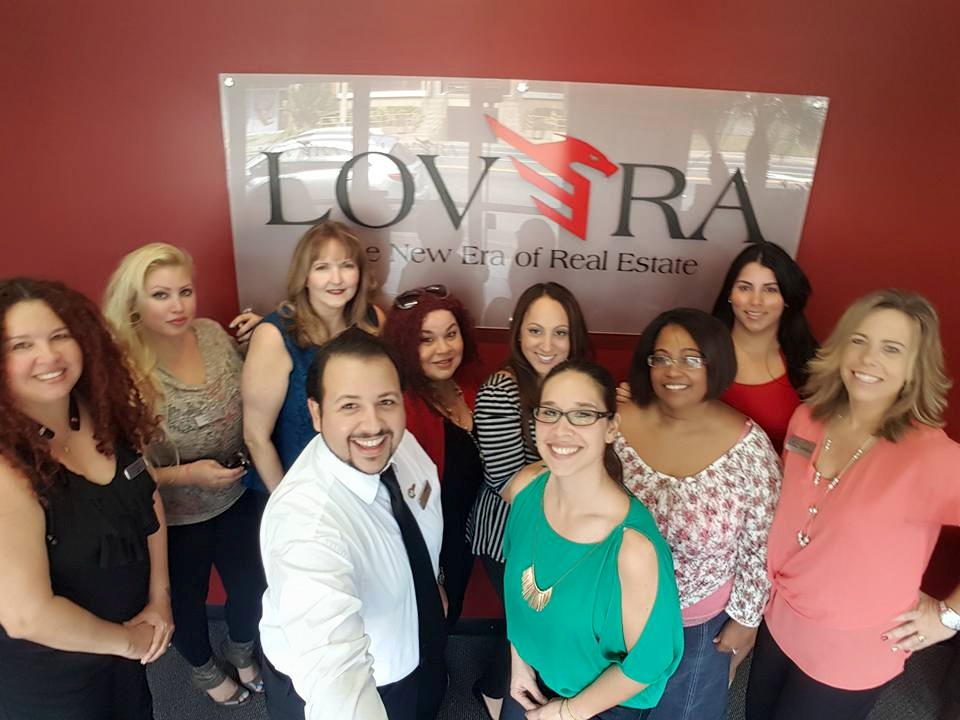 "We live in the
L

and of

Opportunity with a

V

ision

to help our Customers

E

xecute

Real

A

cquisitions"
-
Alberto L Cruz, Real Estate Broker
Central Florida has much to offer residents and visitors alike. If you are planning to move to this part of the state in the near future, then make sure you know your options of homes for sale. At the same time, if you currently live in the Central FL region, and you are looking to move to a new home, we can provide you with all of the information you could need. Let's break things down into terms that will help buyers just like you find homes that will meet all of their needs in spectacular fashion.
Lovera Realty can also help those who are eager to sell their homes in places like Orlando, Deland, Lake Mary, and several other destinations. The benefit of having a professional agent in your corner makes for a significant list. You are working with someone who is going to help you to put the best shine possible on your home. Your Lovera agent will guide you through everything that goes into selling a home. You deserve to get the best price possible. You also deserve an agent who is going to help to transform your home into a fast seller. For both of these things, we can help.
Combining insight into the entire Central Florida area with profound Central Florida real estate market experience, we can promise you a straightforward solution. Buying or selling a house doesn't need to be a stressful endeavor. As you will quickly find, the right Central FL real estate agent can help you to stay focused on the most important elements of buying or selling a home in this part of the country. You will be able to find something that suits not only your personal needs, but crucial elements like your budget, as well as your future plans.
Alberto Cruz
President
407-588-4189
321-344-1218
License Number: BK3254384 & NMLS 484297
albertocruz@afncorp.com
My name is Alberto Cruz, Division Manager of Lovera Home Loans and President of The Lovera Team at eXp Realty. Our secret to helping hundreds of families find financial independence through home-ownership is simple, WE CARE. When we say we are Your Best Friend in Real Estate, we mean it! rather it's helping a first time home buyer find their perfect home, or helping a seller get every penny they deserve from the sell of their home we are with you every step of the way.
Danniella Cruz
Realtor®
407-967-0772
407-967-0772
License Number: BK3334459
danni@loverafl.com
My name is Danniella Cruz but my friends and customers call me Danni. I have lived in Central Florida most of my life with the exception of going to school in Denver, CO for 4 years. My true passion is to help people achieve financial independence through home ownership. The Purchase of your first home is truly in experience that you will never forget and will allow to put down your roots and build the life you truly want. I promise you that no agent in Central Florida will work as hard as I in helping you find the perfect home. I enjoy hiking, reading, and spending time with family and my three fur babies Kaiya, Anya and Saiya.