We LOVE What We Do. It's That SIMPLE!


Our Mission is to help as many Buyers and Sellers find financial independence through the path of home ownership.

Our Vision is to categorize Lovera Realty as the most caring and innovative real estate company in Central Florida. We want to earn the title "Your Best Friend in Real Estate."

Our Core Values are simple, they're in our name:




Land: We are committed to our customers pursuit of owning one of the greatest treasures they can own.

Opportunity: We promise to make sure every property and strategy is illustrated, so that our customers may make a true educated decision.

Vision: Our unique strategy allows us to have the vision to create opportunity. Seeing all the possibilities in a transaction, where most see nothing is absolutely crucial.

Execute: We promise to always be proactive and ready to negotiate.

Real: Always honest and upfront.

Acquisition: Getting our customers to the closing table. It's what we do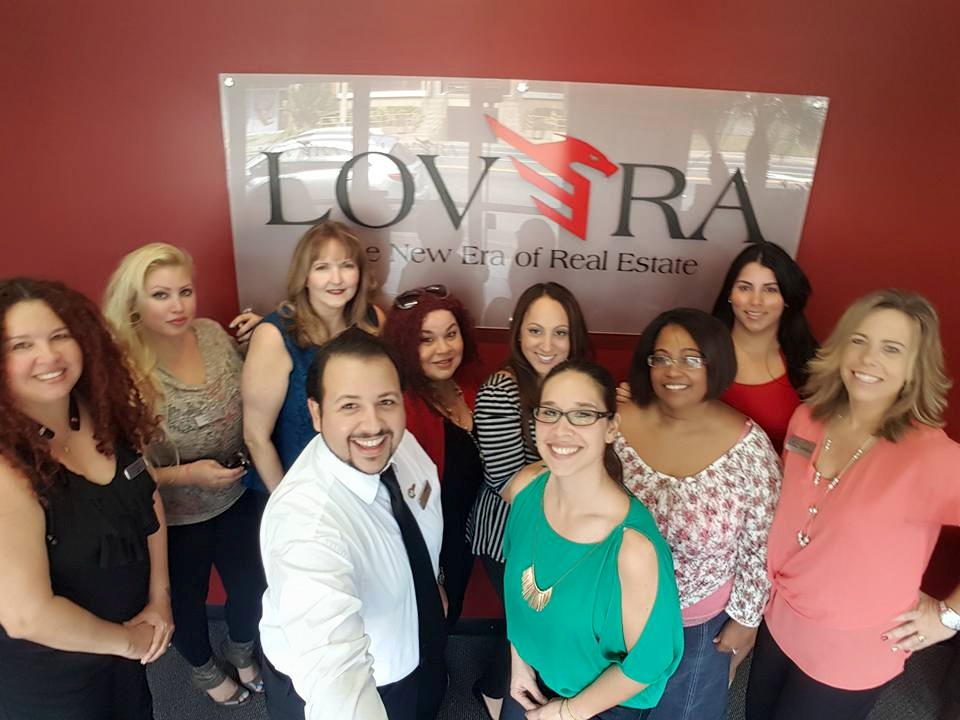 "We live in the Land of Opportunity with a Vision to help our Customers Execute Real Acquisitions"
- Alberto L Cruz, Real Estate Broker


Central Florida has much to offer residents and visitors alike. If you are planning to move to this part of the state in the near future, then make sure you know your options of homes for sale. At the same time, if you currently live in the Central FL region, and you are looking to move to a new home, we can provide you with all of the information you could need. Let's break things down into terms that will help buyers just like you find homes that will meet all of their needs in spectacular fashion.
Lovera Realty can also help those who are eager to sell their homes in places like Orlando, Deland, Lake Mary, and several other destinations. The benefit of having a professional agent in your corner makes for a significant list. You are working with someone who is going to help you to put the best shine possible on your home. Your Lovera agent will guide you through everything that goes into selling a home. You deserve to get the best price possible. You also deserve an agent who is going to help to transform your home into a fast seller. For both of these things, we can help.
Combining insight into the entire Central Florida area with profound Central Florida real estate market experience, we can promise you a straightforward solution. Buying or selling a house doesn't need to be a stressful endeavor. As you will quickly find, the right Central FL real estate agent can help you to stay focused on the most important elements of buying or selling a home in this part of the country. You will be able to find something that suits not only your personal needs, but crucial elements like your budget, as well as your future plans.
Testimonials
" Elena Cruz is very professional and responsible in their work I do recommend it because to me it was a good realtor she sold my house in no time and helped me with all the paperwork the bank. "
- ginaely123
" Edison is a very hard working individual, honest, genuine person. Qualities that is hard to find in people. He takes his client's best interest at heart. Its a pleasure working with him. "
- alvaradorosalinr
" Bought a Single Family home in 2015 for approximately $150K in Engelwood Park, Orlando, FL. Review for Team Member: Elena Cruz la recomiendo 100% . Es responsable, eficiente, amable y paciente, Ella Ama su trabajo y sabe como ayudarte para q logres tener la casa de tus sueños, yo ya la tengo gracias a Elena Cruz .si necesitas un Realtor no dudes en llamarla .she is the best! "
- bibijamelar
Previous
Next